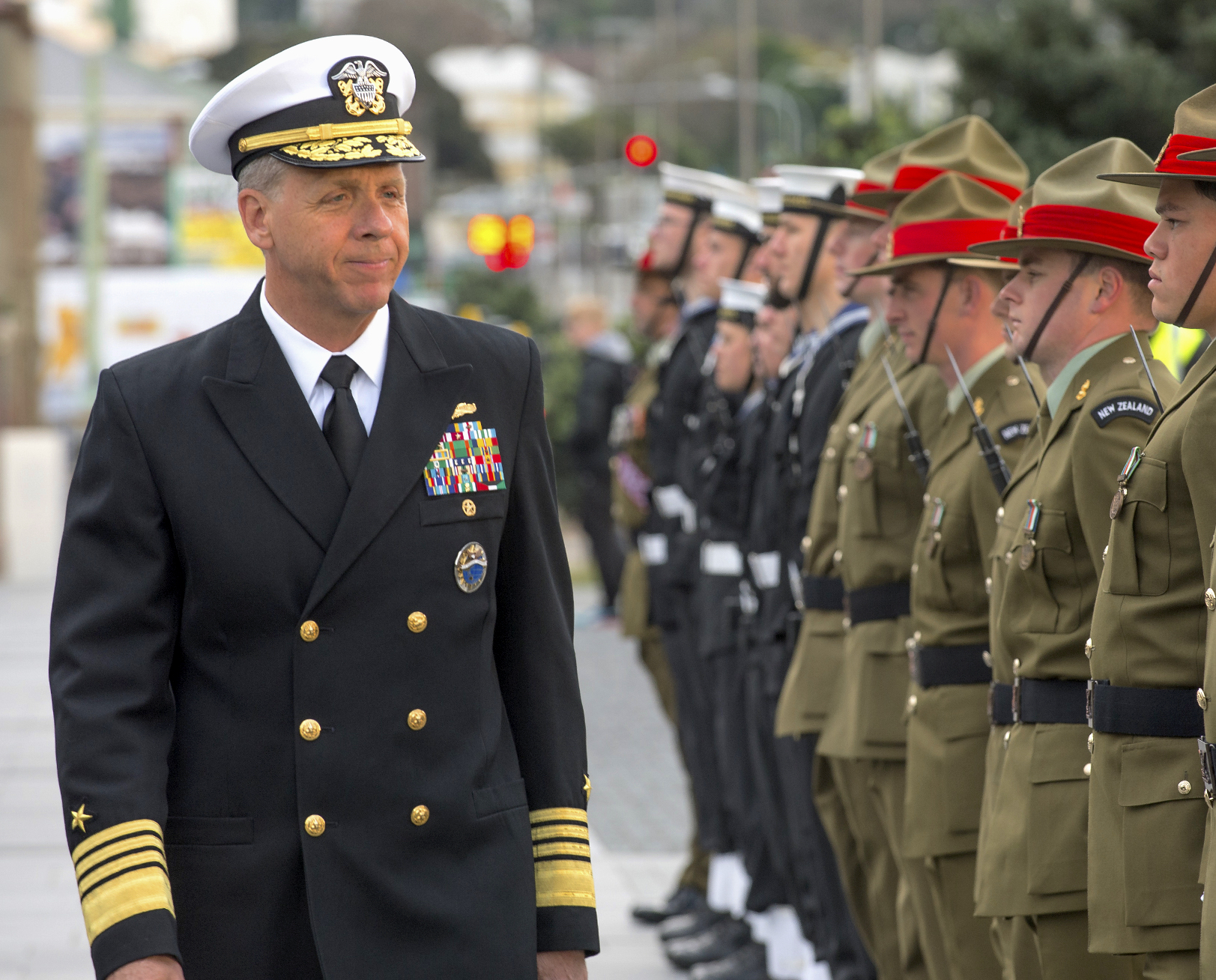 Adm. Phil Davidson participates in an honors ceremony at the Pukeahu National War Memorial Park in New Zealand in 2018. US Navy Photo
The head of U.S. forces in the Pacific has asked Congress to support several new initiatives to increase American military power in the region beyond what has been set aside in the Fiscal Year 2020 budget request, according to a March 22 letter obtained by USNI News.
U.S. Indo-Pacific Command commander Adm. Phil Davidson asked for support for new capabilities that...
https://news.usni.org/2019/04/18/pacific-commander-davidson-asks-congress-to-fund-regain-the-advantage-plan-aimed-at-china