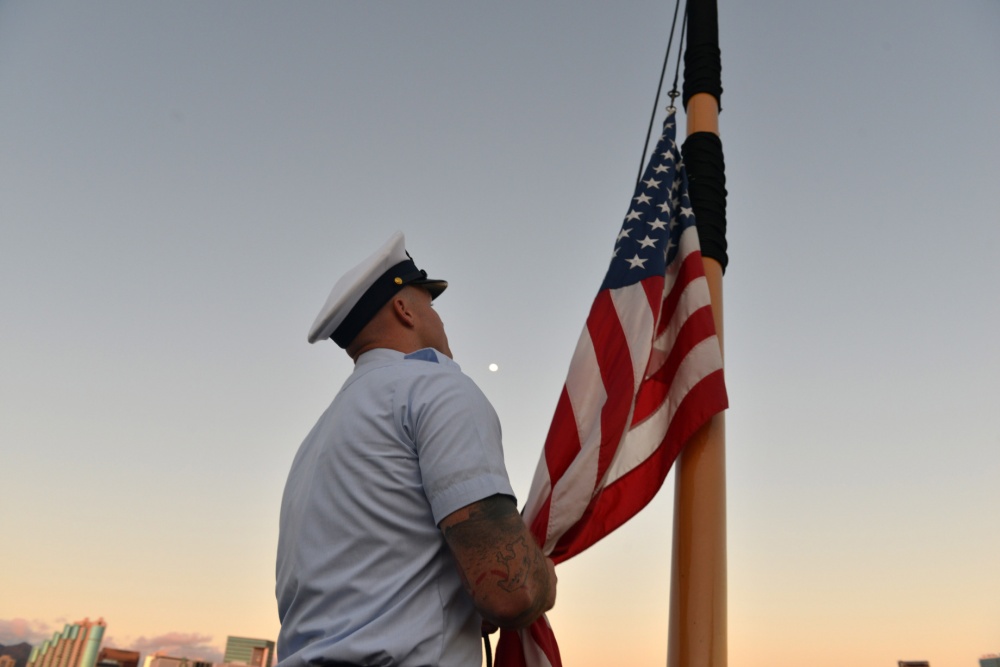 A Coast Guard Cutter Sherman crewmember lowers the national ensign during a ceremony honoring Sherman's final colors, held the evening before the Sherman was decommissioned in Honolulu, Mar. 28, 2018. Coast Guard photo.
While the Department of Homeland Security lacks funding to operate in Fiscal Year 2019, active duty Coast Guard personnel will receive their regularly-scheduled pay due on Dec. 31.
DHS and the Office of Management and Budget (OMB) officials identified a way to pay active duty...